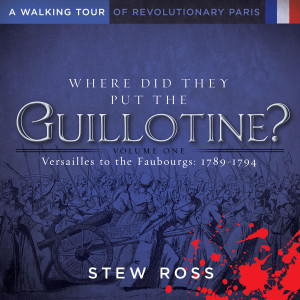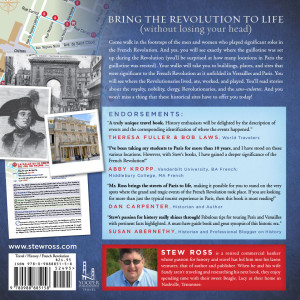 Stewart Ross has given us so much more than 'another travel book'; He has brought to life the people and the stories that draw the world to these enchanting places to begin with. Come join us on Stew's magical mystery tour… if you dare! 
Howie Klausner, Writer/Filmmaker (Space Cowboys-2000/The Identical– 2014)
This gorgeous series of Walking Tour books begins with Revolutionary Paris. Travelers… you'll find these beautifully crafted, full-color resources just what you're looking for whether simply researching something new to do, or for supplementing your curriculum as you prepare your students prior to that upcoming trip.
Interior Samples from Vol. 1
A truly unique travel book. History enthusiasts will be delighted by the description of events and the corresponding identification of where the events happened. – Theresa Fuller & Bob Laws, World Travelers
I've been taking my students to Paris for more than 10 years, and I have stood on these various locations. However, with Stew's books, I have gained a deeper significance of the French Revolution! – Abby Kropp, Vanderbilt University, BA French; Middlebury College, MA French
Mr. Ross brings the streets of Paris to life, making it possible for you to stand on the very spots where the grand and tragic events of the French Revolution took place. If you are looking for more than just the typical tourist experience in Paris, then this book is must reading! – Dan Carpenter, Historian and Author
Stew's passion for history really shines through! Fabulous tips for touring Paris and Versailles with pertinent facts noted in blue.  A must have guide book and great synopsis of this historic era. – Susan Abernethy, Historian and Professional Blogger on History 
Available Now!
Where Did They Burn the last Grand Master of the Knights Templar? A Walking Tour of Medieval Paris: 987 – 1547
Coming Soon
Where Did They Put the Gestapo Headquarters? A Walking Tour of Nazi Occupied Paris: 1940 – 1944 
Where Did They Bury Jim Morrison, the Lizard King? A Walking Tour of Paris Cemeteries.