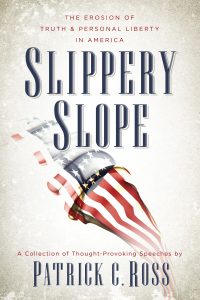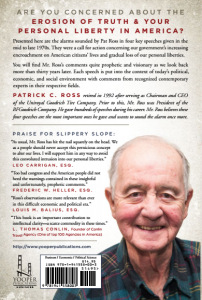 Experience four key speeches presented in the mid-late 1970s by then president of B.F.Goodrich Pat Ross found eerily applicable today. Mr. Ross sounds the alarm with a call to action concerning our government's increasing encroachment on American citizen' s lives and gradual loss of our personal liberties.
Four contemporaries respond individually to each speech in this collection of political, economic and social commentary. This quick, easy-read will provide plenty of discussion points for those poignant conversations with friends, family and business partners.
CLICK HERE TO ORDER YOUR COPY TODAY!
See below for a peek inside!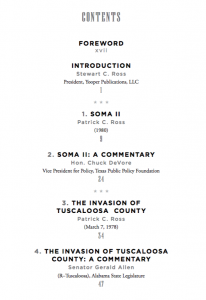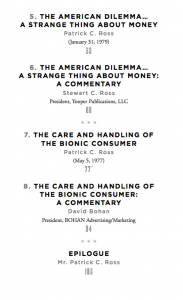 Contributing Authors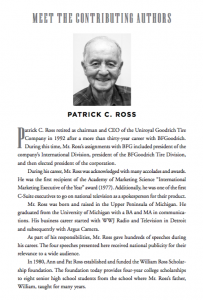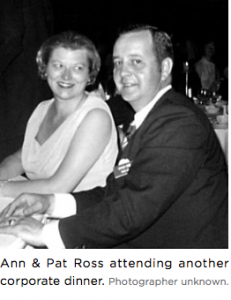 Copyright © 2017 Stew Ross